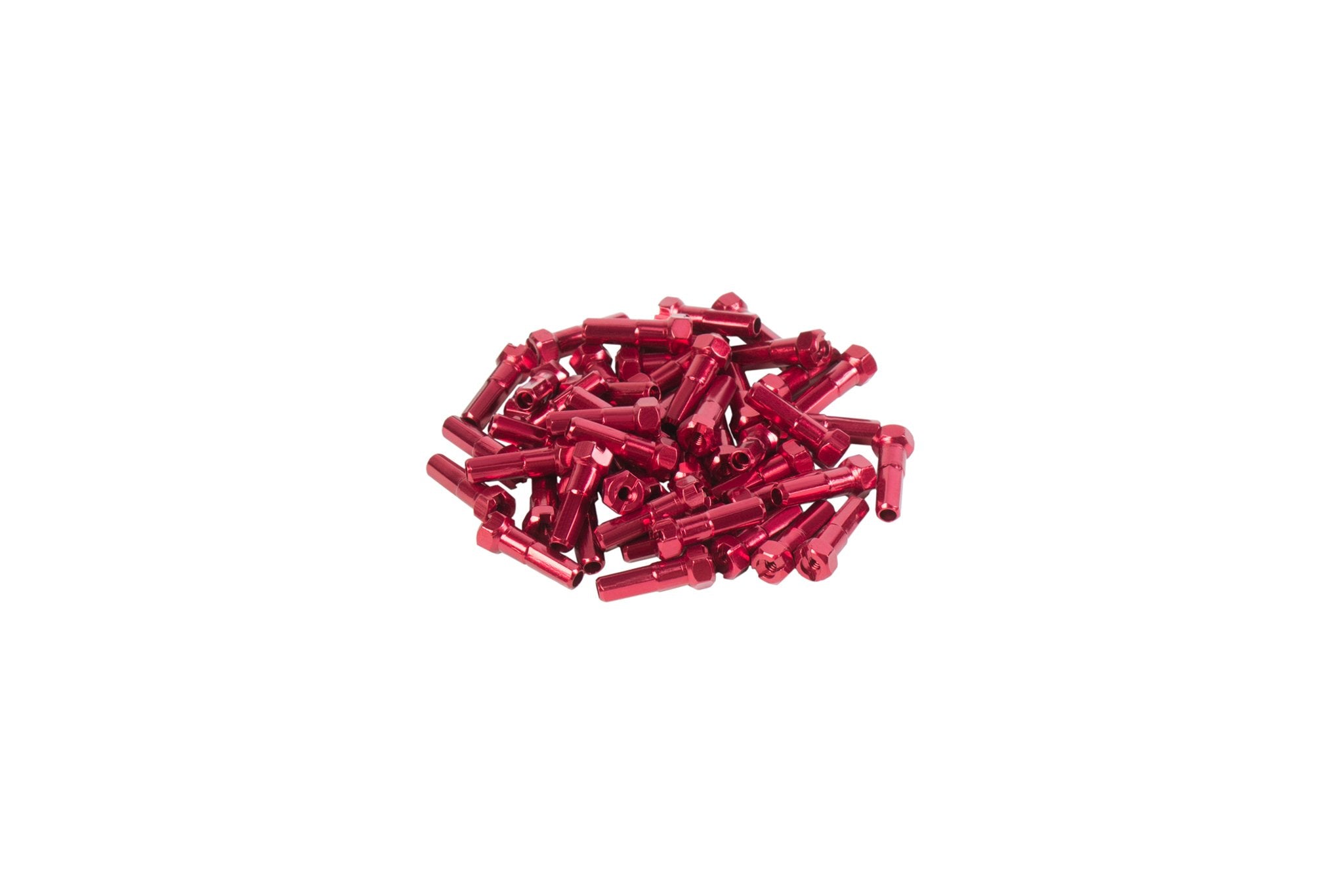 GSport Taper‑Hex Nipples
Anodized Red
Now available in Anodized Black, Anodized Purple, Anodized Blue, and Anodized Red.
All colors available 40pc packs. Anodized Black also available with or without new 2-in-1 Spoke Wrench, and in bulk 520pc pack.
Better than Brass
Ordinary aluminum nipples have a bad reputation for rounding off, but the Taper-Hex Nipple shape makes it work better than brass. The tapered hexagon shape means that the spoke wrench can easily slide down the nipple to fit perfectly and transmit maximum torque without deforming.
Lighter and Easier to Use
Since the spoke wrench slides on and off so easily, they are easier to adjust, and they save an ounce per wheel without any real loss in strength.